Apptrak Stud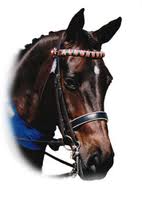 Apptrak Stud is situated on 200 acres at the entrance of Wollombi Valley, ideally located only one hour North of the F3 in a beautiful valley.
The property was once a fully operational Dairy, but it has since been renovated into a beautiful horse facility to offer a unique accommodation experience for both people and horses.
As well as accommodation, we offer both short and long term Agistment packages for horses and also Dressage lessons and training with a focus on Classical Training and harmony with your horse.
We are family owned and operated, with a huge love for horses. We have a special focus on personal care and attention for both horses and their owners.
At Apptrak Stud we breed, raise, compete and train mainly Warmblood horses; and horses bred here have won at Royal, State and National level in both Showing and Dressage & together we have over 50 years experience with horses.